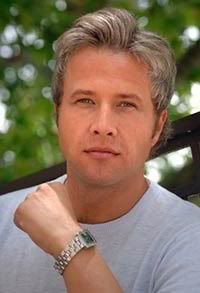 CB: When did you decide you were going to be the one to make "8: The Mormon Proposition" and what factor(s) drove your decision? What aspects of your own background or of the Prop 8 campaign brought you to this project?
RC: Truthfully, this film started out as an exposé on the problems of gay teen homelessness in Utah's "Zion" and an examination about WHY otherwise loving parents would kick their kids out on to the streets just because their kids are gay. But as the weeks and months unfolded in our project, I began seeing that history demanded our project be larger in scope. Slowly, but with great force, our focus shifted to what I believe is the "touchstone" of Mormon ideology regarding homosexuality…and that is exclusively Mormon efforts to get PROP 8 on the ballot in California and see its passage. It's the case against Mormons and what I believe has been a decades long work to damage gay people and their causes.
PROP 8 is truly the most obvious, shining example of what is at the root of Mormon belief about gay people. As to what factors drove my decision to make the film what it is today, they were personal really and deeply rooted in something that is fundamental to my character. Human suffering cuts me to the quick. And when I obtained the entire LDS call-to-action broadcast (transcripts and audio) that was heard by thousands in California, as a former Mormon myself, I knew statistically speaking, that at least ten percent of the Mormon youth who heard the call to action, were gay. I hurt over the thought of what they must have felt sitting in those pews, hearing their church leaders launch an assault against gay people. I went in the direction of the fires of their pain, and it's my prayer this film will be a part of putting out the fire of that pain in their lives. What the Mormons did and what they continue to do against gay people needs to be a matter of record, because it is spiritually criminal. When these young people sitting in the pews grow up, I hope they can turn to my film and get the message that it's OK to leave the organization that pulls them to its breast tenderly, while choking the spiritual life right out of them through assaults on their very civil rights.